"Best" odds
We find the sportsbooks with the best odds so you can find gaps in the market and profit!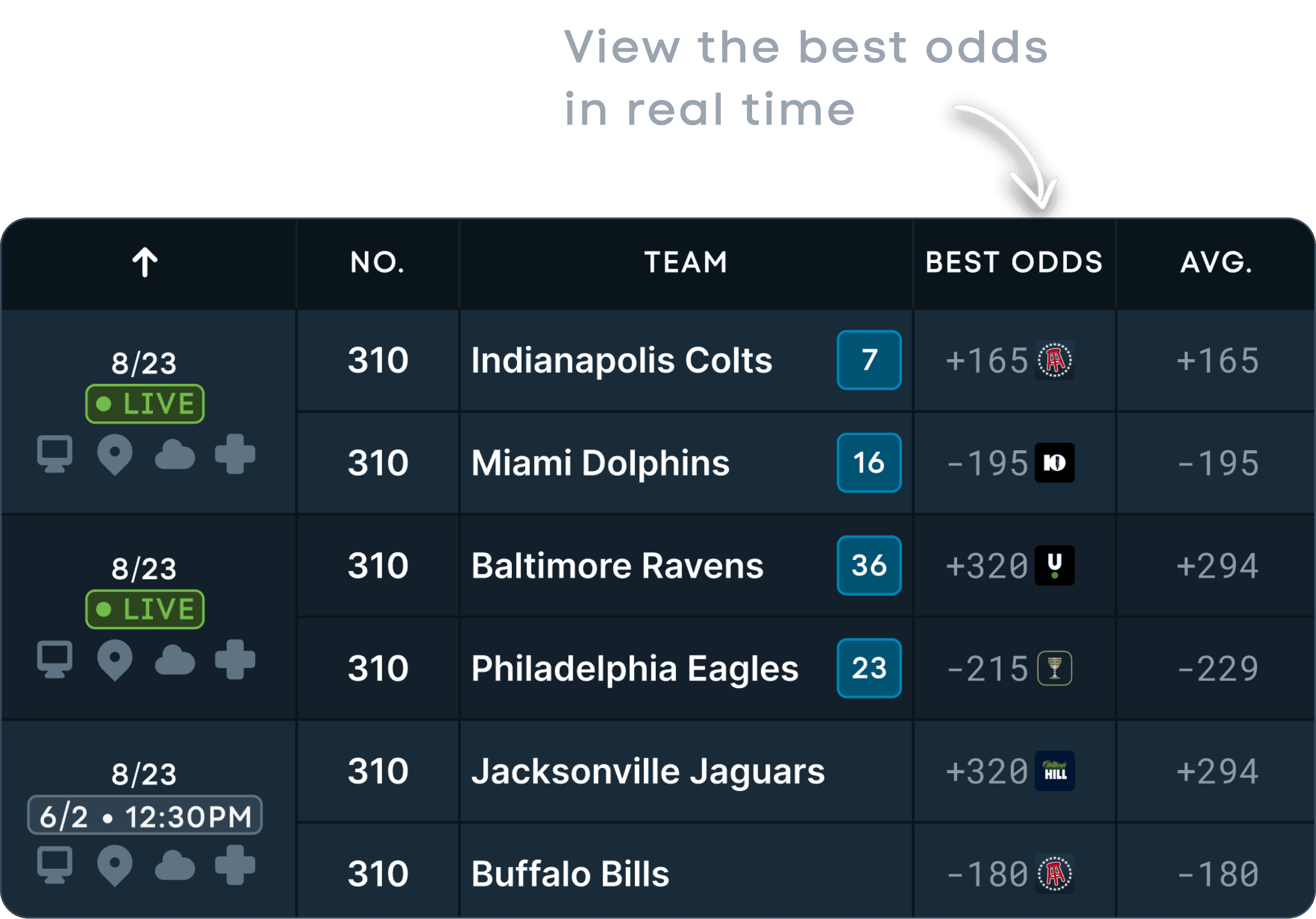 Real-time odds
Odds update in under a second to bring you the freshest possible overview of the market. Even get access to pre-match and in-play games.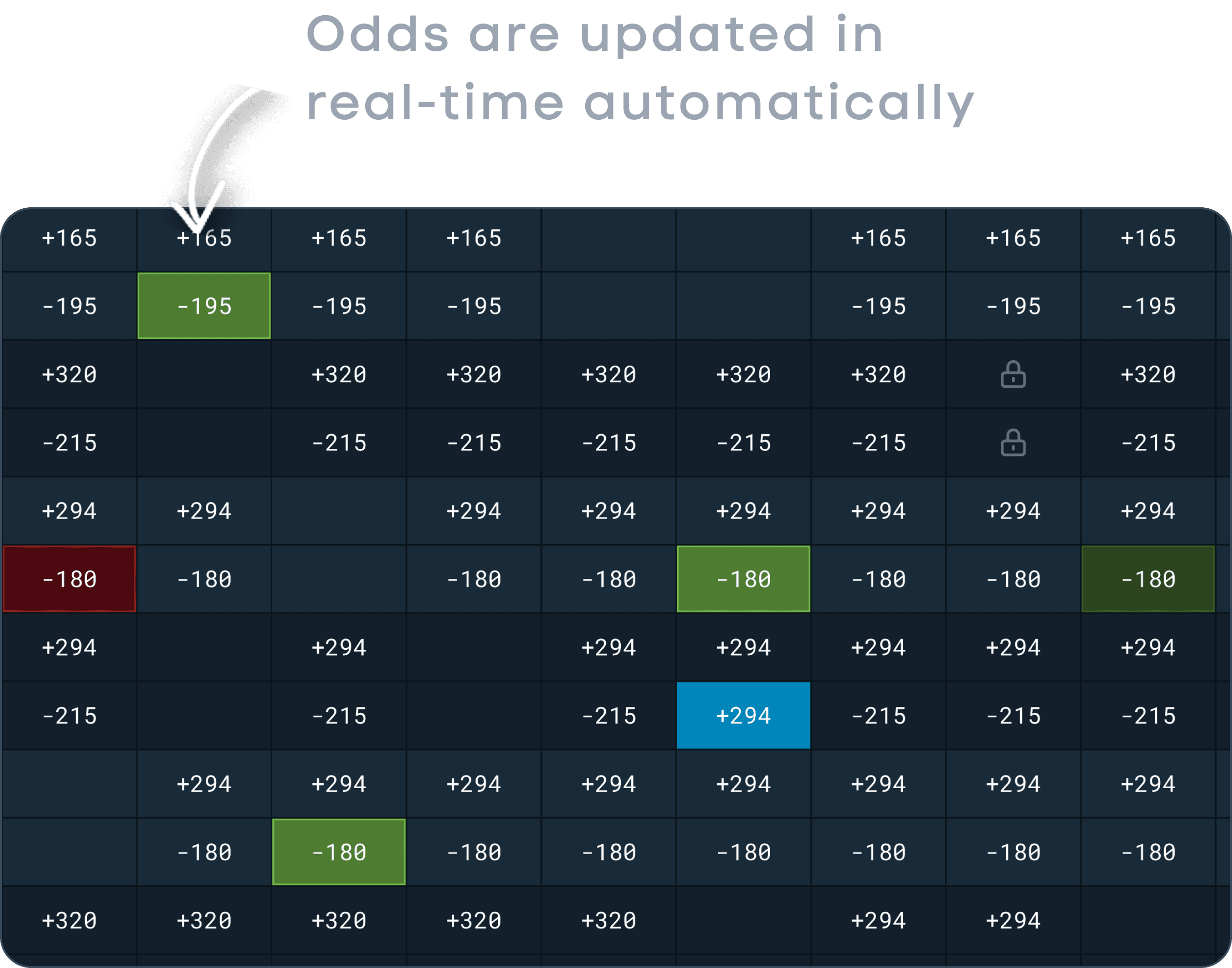 Dozens of markets
Find betting opportunities across every market you can think of. Moneyline, Spreads, 1st Quarter, Player Props... the list goes on
Get the
Sportsbooks Screen

now
Everything you need to consistently profit in VA
Find greats bets faster than ever before with automatic "best" odds.
We have the largest and fastest stream of odds in the world.
Get access to main markets, alternate markets, and player props. We've got it all.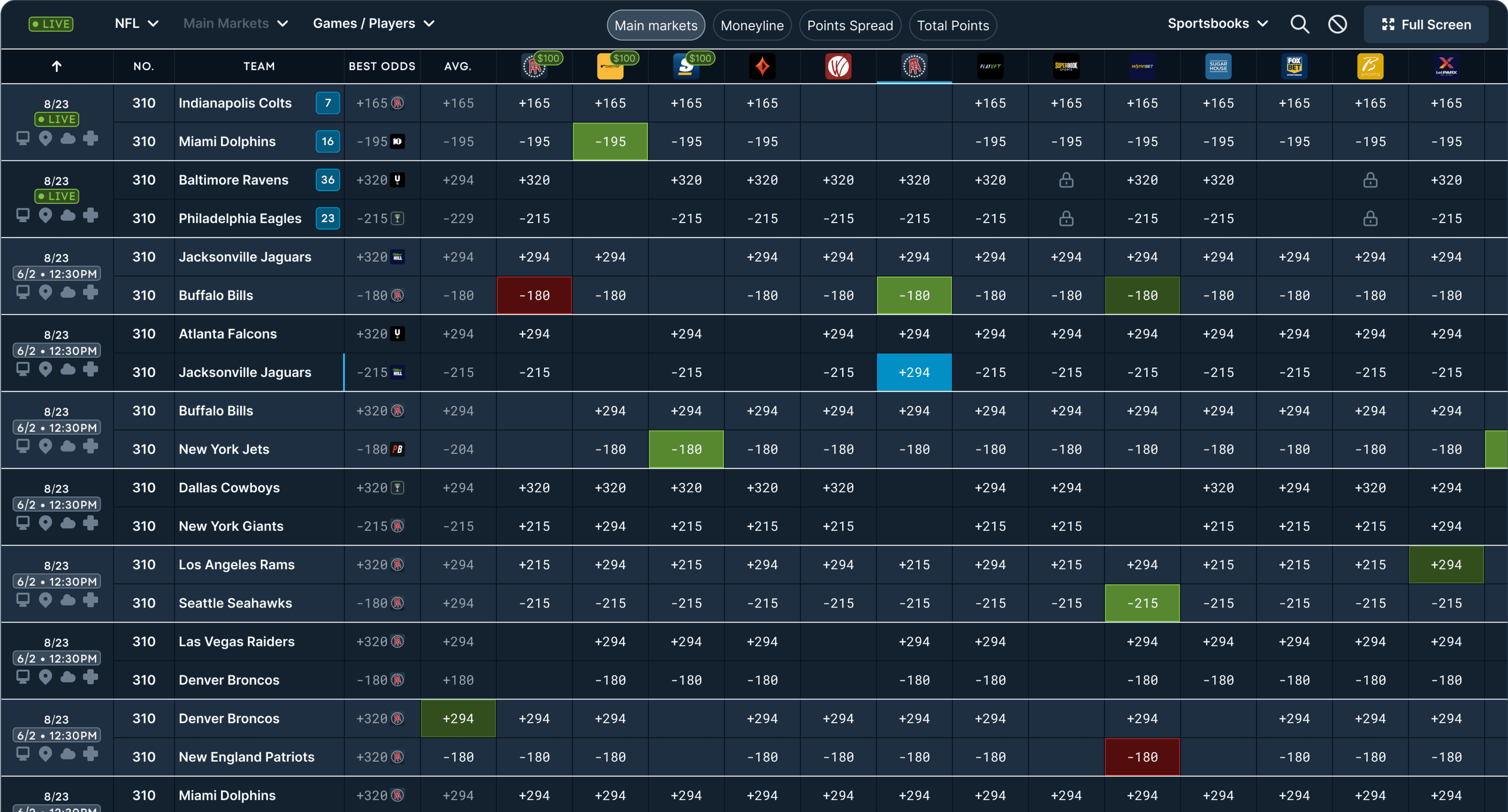 Video Tutorials
Free Bet Converter Tutorial
Top questions about this plan
Our Promise
7 days FREE trial
We offer a FREE 7 day trial, giving you full access to all of our features, no strings attatched! We're confident you'll love our product, but we'll email you two reminders before the end of your trial to help you avoid any surprises.
30-Day Money-Back Guarantee
We're confident with our service quality and the results it delivers, but if you change your mind we provide a 30-day money back guarantee. So if you're ready to reach your betting goals, it's a risk free offer!
FREE 1-1 Consultation
We want to ensure you make the most profits possible with our product, so we offer free 1-1 tutorials with our customer success team to help you get started. Gain tailored advice from experts who know the books inside & out.
Not sure which OddsJam plan is for you?