Middle Bets
Rare "lottery ticket" bets where you can win on both sides
Event
Las Vegas Raiders vs Jacksonville Jaguars
Football | NFL
Event
Las Vegas Raiders vs Jacksonville Jaguars
Football | NFL
Event
Las Vegas Raiders vs Jacksonville Jaguars
Football | NFL
Positive EV (Global Edition)
Plan
Global and DFS sportsbooks

Parlay Builder Betting Tool
Platinum
Plan
All features of the Positive EV Plan
No commitment, cancel anytime
30-day money back guarantee
Not in VA? See which plans are available in your area.
Pick up rare opportunities to bet both sides of a game and win both bets on an over/under, or spread bet.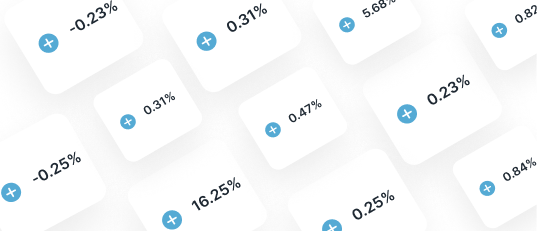 What is a Middle bet?
A Middle bet is a rare, but free, lottery ticket. These are essentially arbitrage bets where you also have a slim chance to win both sides of a bet.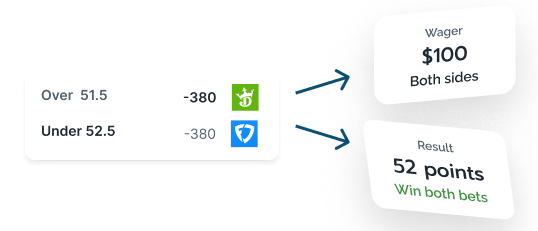 Do you have an example?
Imagine over 51.5 points for an NFL game is +104 with DraftKings sportsbook, but the under 52.5 is available at +101 with Fanduel sportsbook. If you wager $100 on both sides of this bet, you can't lose...but additionally, if exactly 52 points are scored, you will win both bets.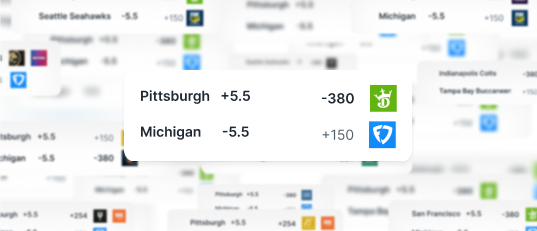 How often do odds update?
OddsJam processes over 1 million odds per second to find you select middle bet opportunities in real-time. OddsJam has the fastest updating odds so you never miss the best middle bet opportunities.