Start your FREE trial
Start your 7 day FREE trial to see the best payouts across all sportsbooks for this parlay.
HOW DOES IT WORK?
Parlay Builder Tool
Build profitable parlays using positive expected value (+EV) bets so you are mathematically guaranteed to profit in the long run. The OddsJam Parlay Builder tool shows you profitable parlays where you have a mathematical edge over a particular sportsbook.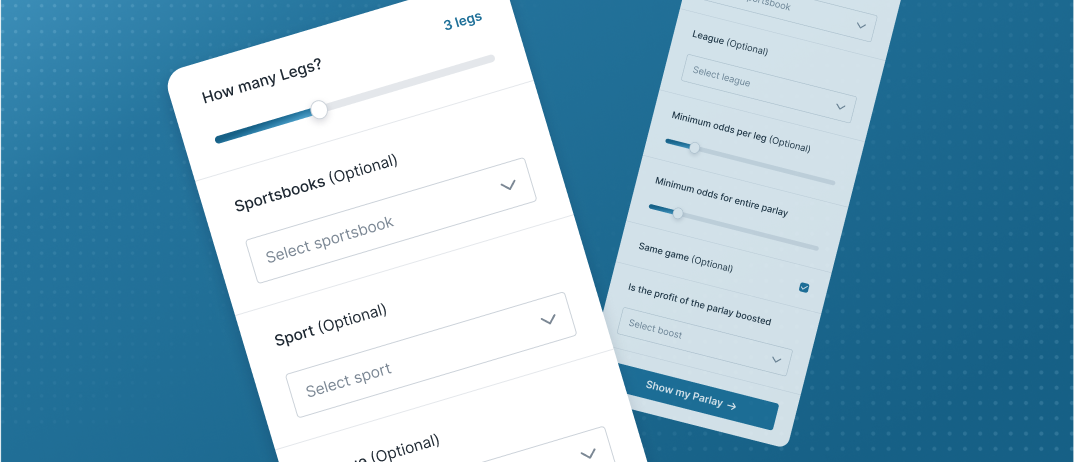 Select your parameters
OddsJam's Parlay Builder is fully customizable to fit your needs. Simply enter in the number of legs you want your parlay to be, max odds, and any sports / leagues you want to restrict the parlay to and we'll find the most profitable parlay for you!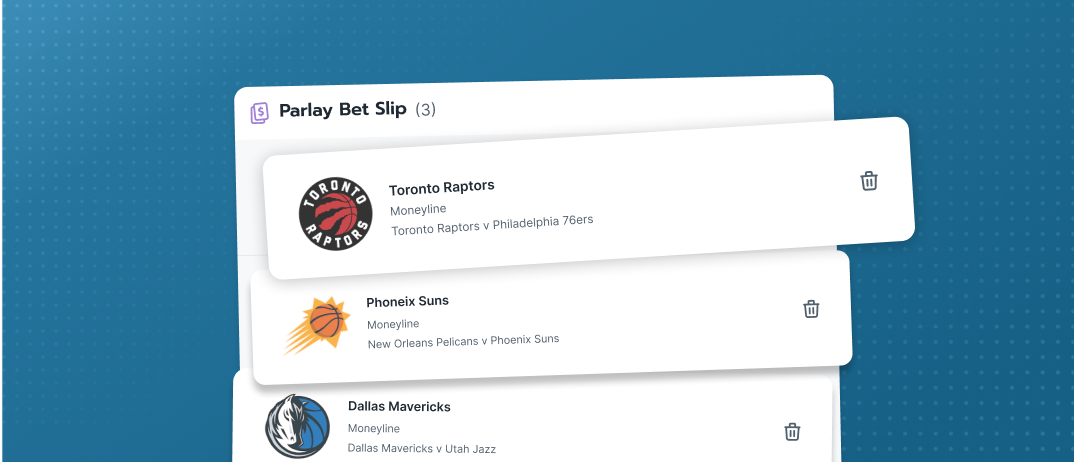 View your parlay
OddsJam's parlay builder processes over one million odds per second to find the most profitable bets for your parlay. All parlays have positive expected value, which means is it mathematically guaranteed that you will profit in the long run.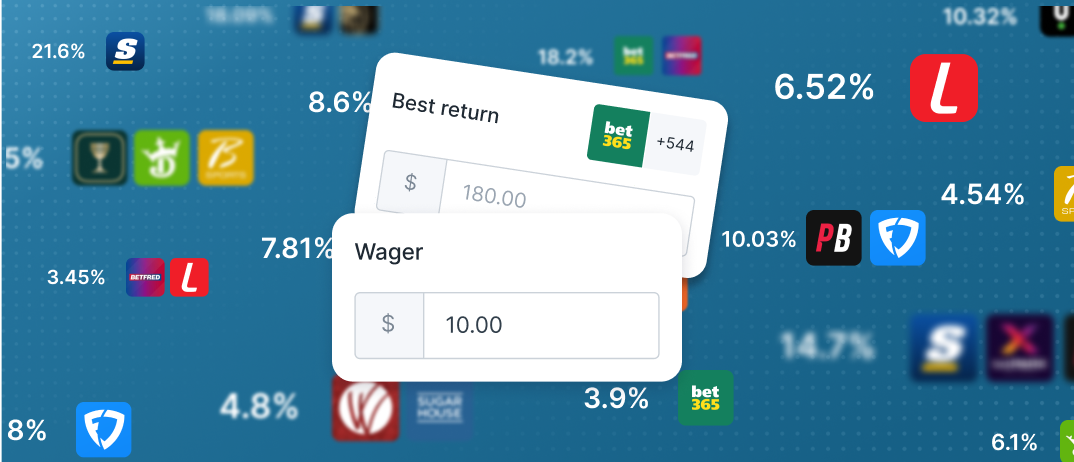 Make your bet
Make your bet with the click of a button. Speed is of the essence with profitable sports betting, and OddsJam helps you place your bets faster to lock in higher profit margins.