Real Results
By estimating a bet's probability to win and its payout, our algorithm can determine the "expected value" or "EV" of a bet. While you may not win every time, consistently placing +EV bets will lead to long-term profitability.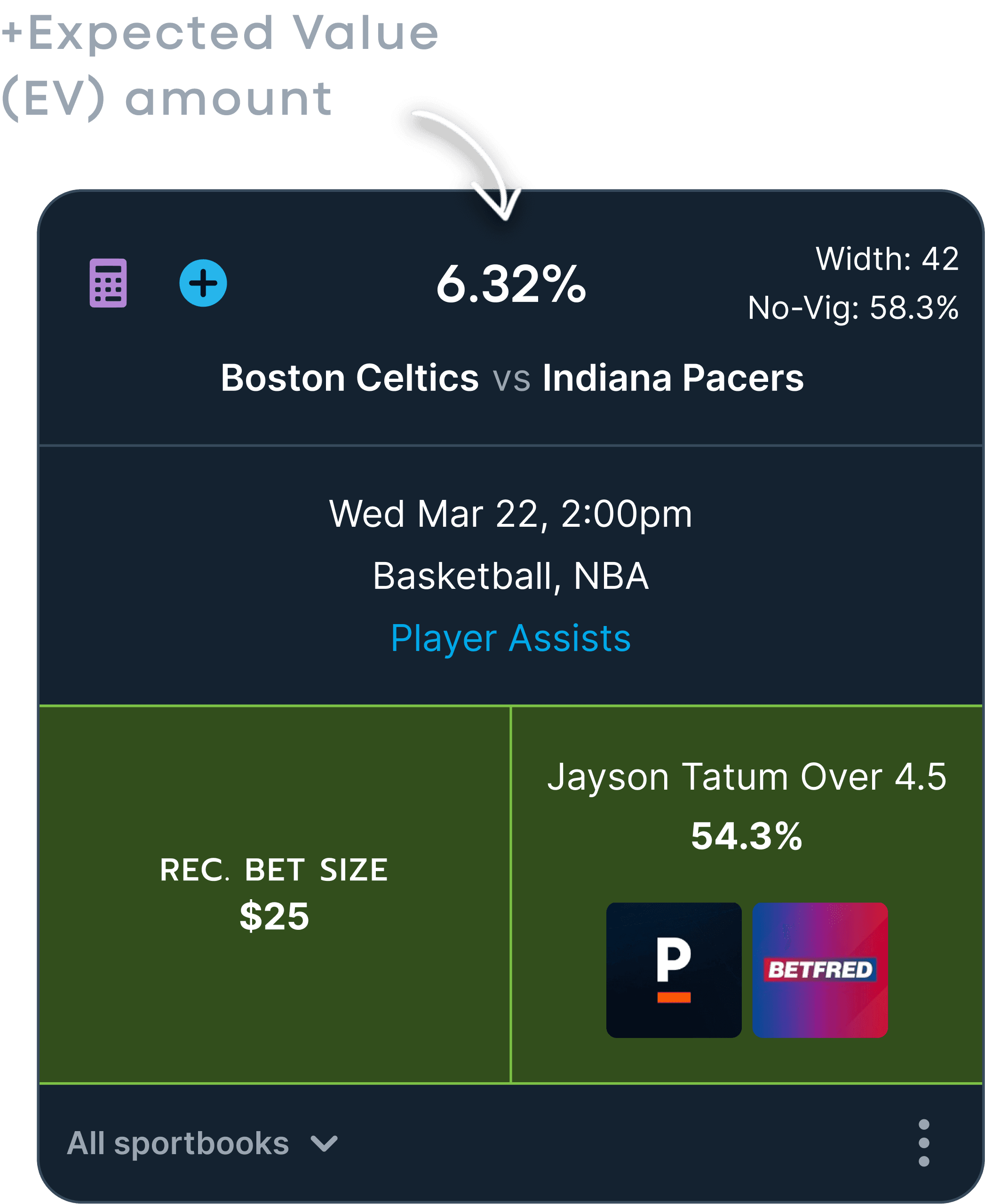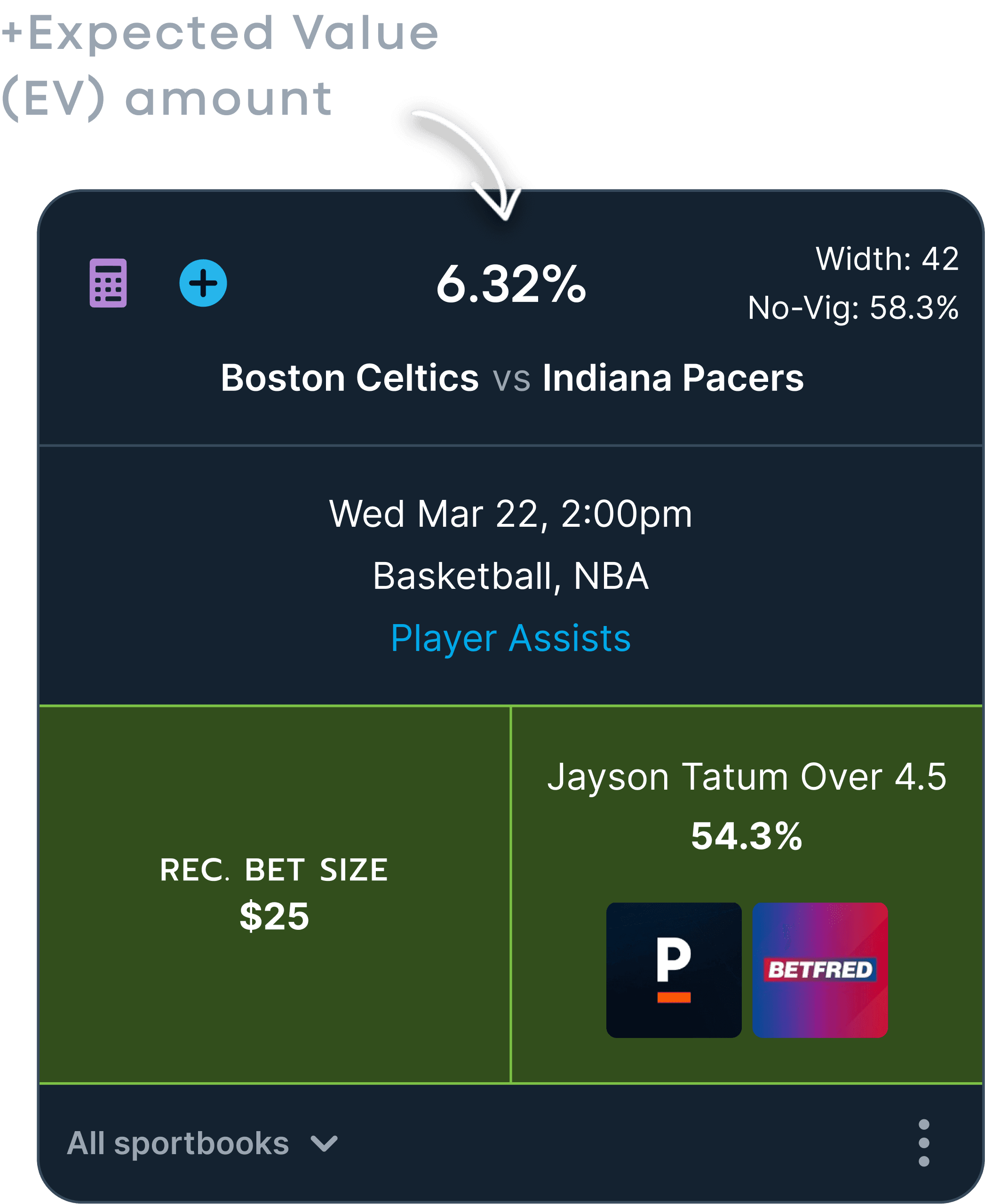 The
POWERFUL

tools included in this plan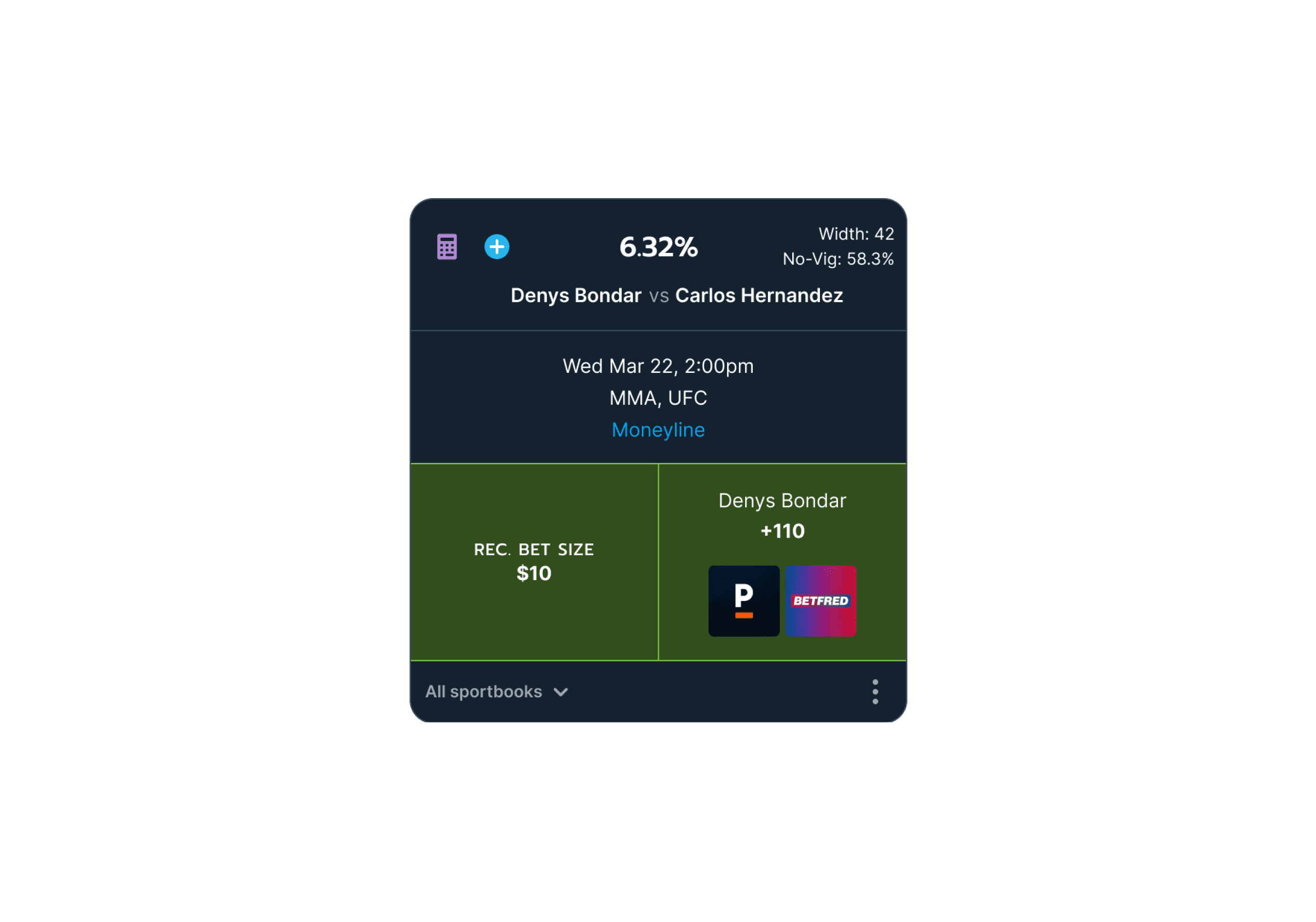 Positive EV
Arbitrage
Parlay Builder
Sports betting is all about finding an edge, and our Positive EV tool is designed to give you just that. With real-time recommendations for algorithmically profitable bets, you can be sure you're always making the most strategic wagers possible.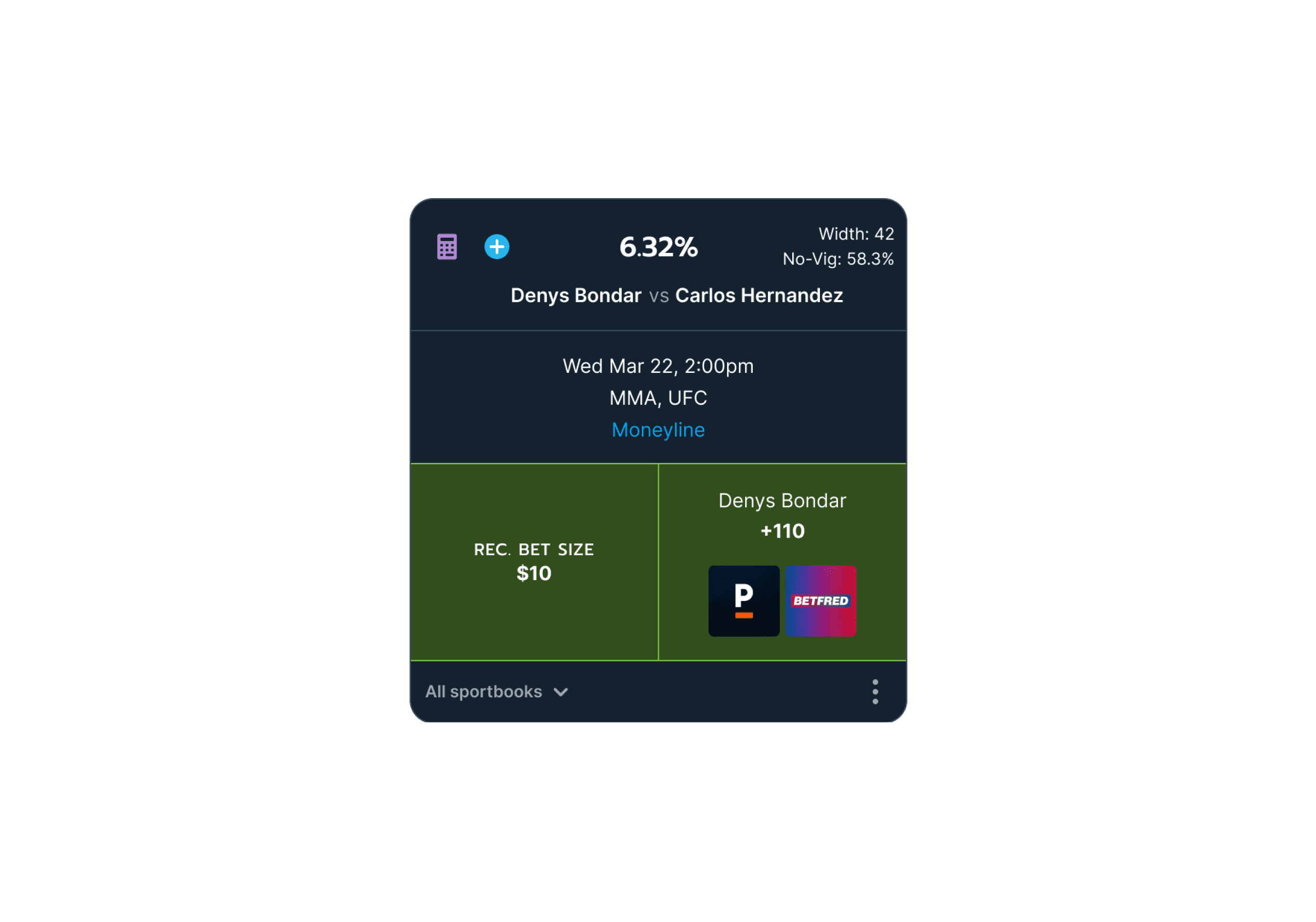 Get the
Positive EV Plan

now
Everything you need to consistently profit in VA
Get real-time recommendations for profitable bets with our most popular tool.
Capitalize on gaps in the market and make a risk-free profit.
Convert sportsbook promos and credits into real cash and reach VIP status, fast.
Take the guesswork out of parlays with our algorithmically-constructed bet slips.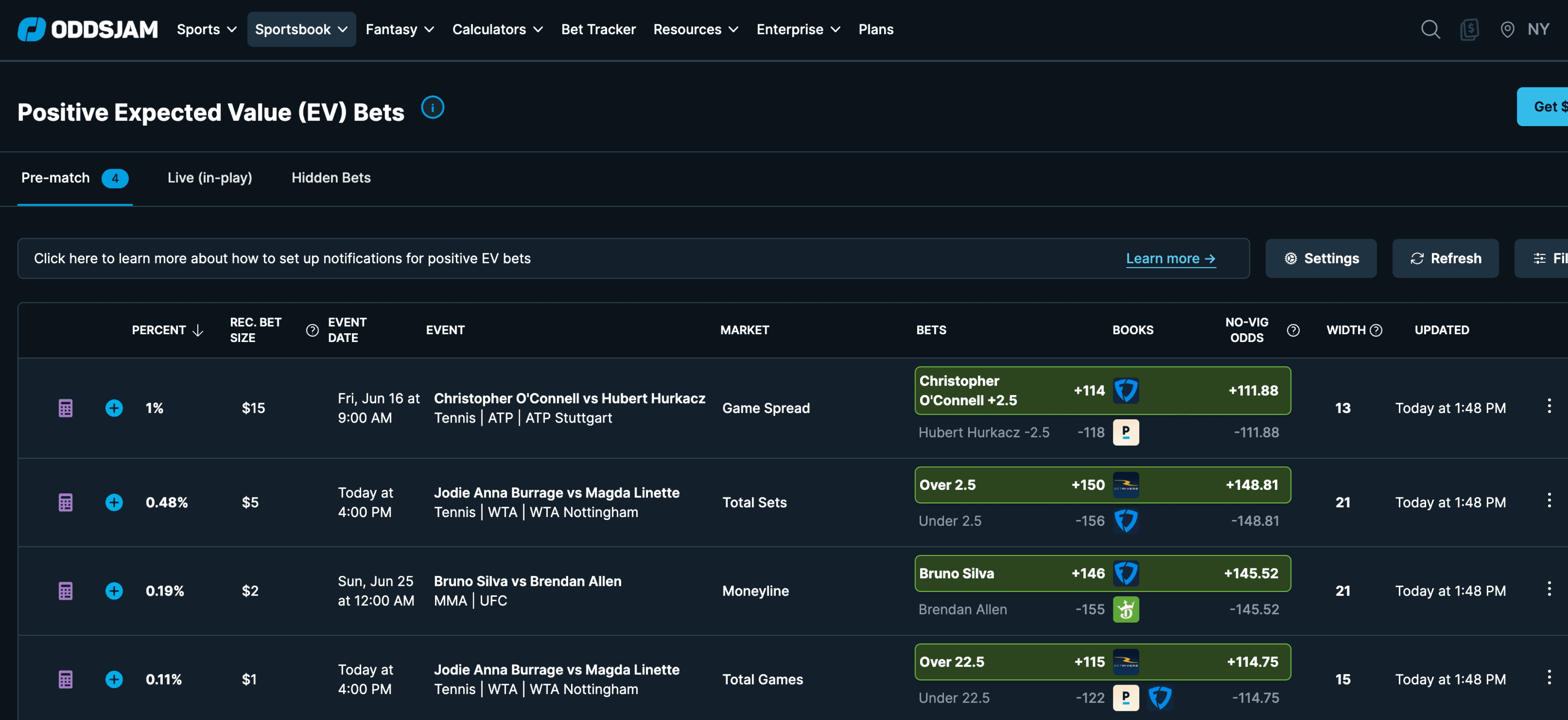 Video Tutorials
Free Bet Converter Tutorial
Top questions about this plan
Our Promise
7 days FREE trial
We offer a FREE 7 day trial, giving you full access to all of our features, no strings attatched! We're confident you'll love our product, but we'll email you two reminders before the end of your trial to help you avoid any surprises.
30-Day Money-Back Guarantee
We're confident with our service quality and the results it delivers, but if you change your mind we provide a 30-day money back guarantee. So if you're ready to reach your betting goals, it's a risk free offer!
FREE 1-1 Consultation
We want to ensure you make the most profits possible with our product, so we offer free 1-1 tutorials with our customer success team to help you get started. Gain tailored advice from experts who know the books inside & out.
Not sure which OddsJam plan is for you?