Event
Colorado Rockies vs San Diego Padres
Baseball | MLB
Event
Colorado Rockies vs San Diego Padres
Baseball | MLB
Event
Colorado Rockies vs San Diego Padres
Baseball | MLB
All the tools you need to
No commitment, cancel anytime
90-day money back guarantee
Positive EV (Global Edition) Plan
Global and DFS sportsbooks

Positive EV Tool

Arbitrage Betting Tool

Parlay Builder Betting Tool

OddsJam Perfect Line odds
Platinum Plan
Contact Us
All features of the Positive EV Plan

Circa Vegas odds

Global sportsbooks

Live odds

Live profitable bets

Instant refresh speeds

Real-time text alerts

Priority support
Not in ? See which plans are available in your area.
HOW DOES IT WORK?
Positive EV Betting Tool
Positive expected value (+EV) betting means that you'll be placing bets that have a larger chance of winning than is implied by the sportsbook odds. The OddsJam +EV tool shows you profitable bets where you have a mathematical edge over a particular sportsbook.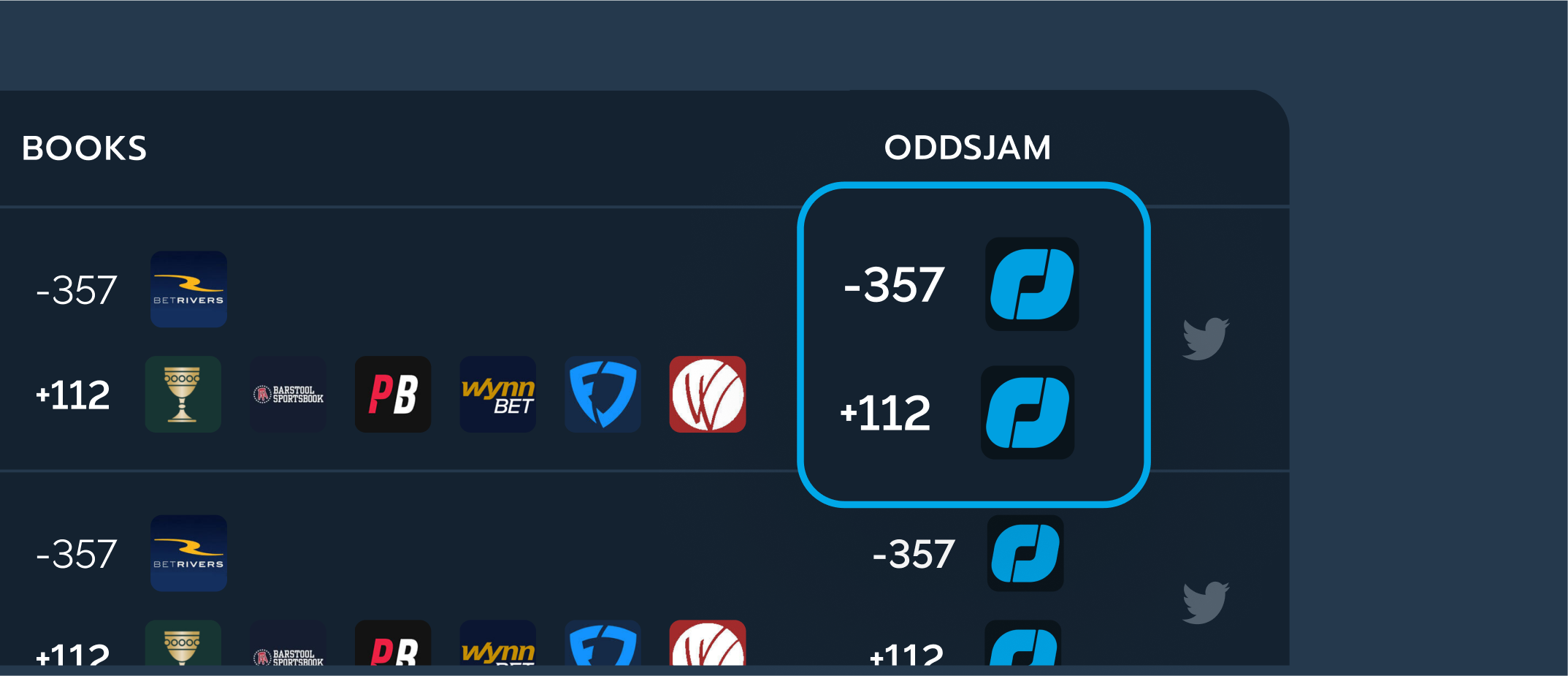 How does OddsJam find profitable bets with a mathematical edge?
OddsJam calculates expected profit margin by using odds from the sharpest sportsbook in the world to back out an estimate of "fair value," also referred to as the "true odds."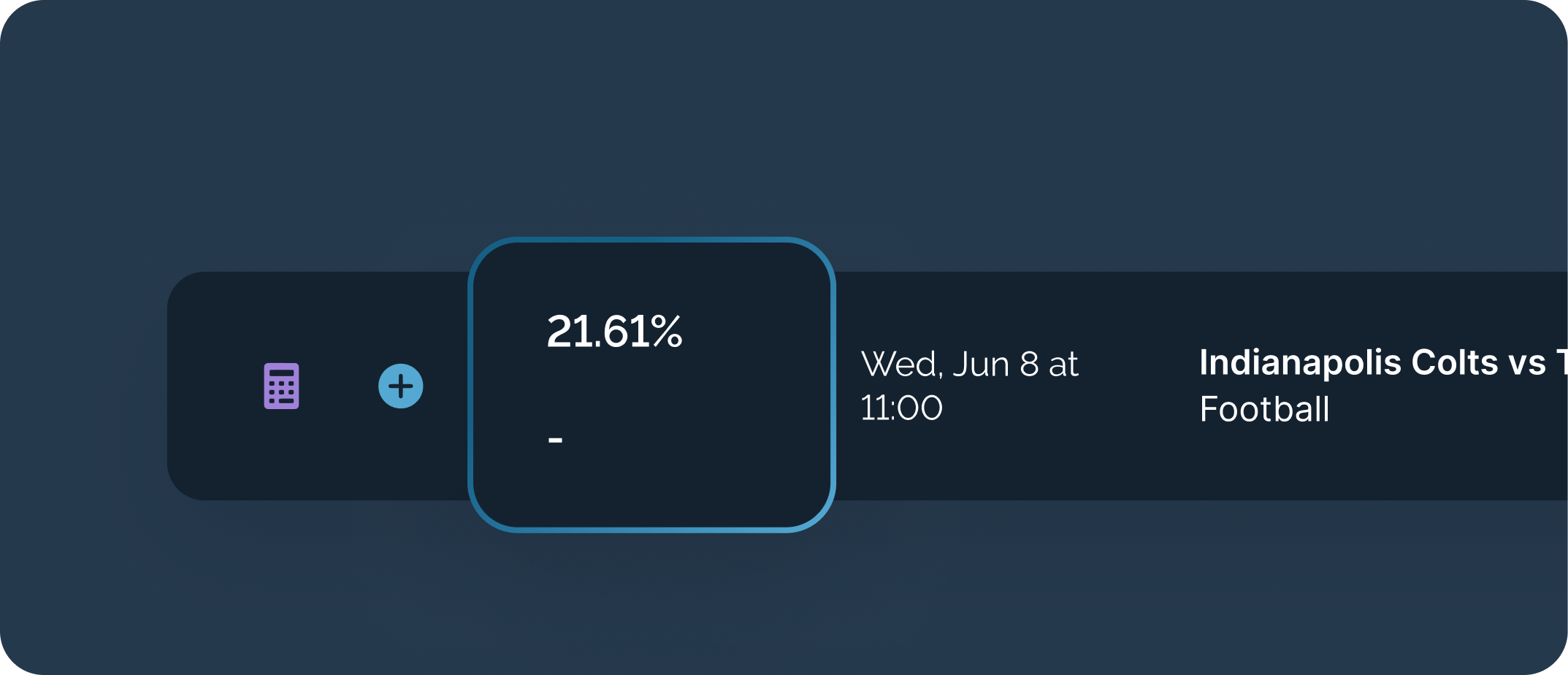 If I'm not guaranteed to win every bet, how do I make money with Positive EV betting?
Positive expected value betting, or value betting, is for those who can manage risk and accept variance. As a +EV sports bettor, you must be ready for downswings, but since all of your wagers will have positive expected value, is it mathematically guaranteed that you will profit in the long run.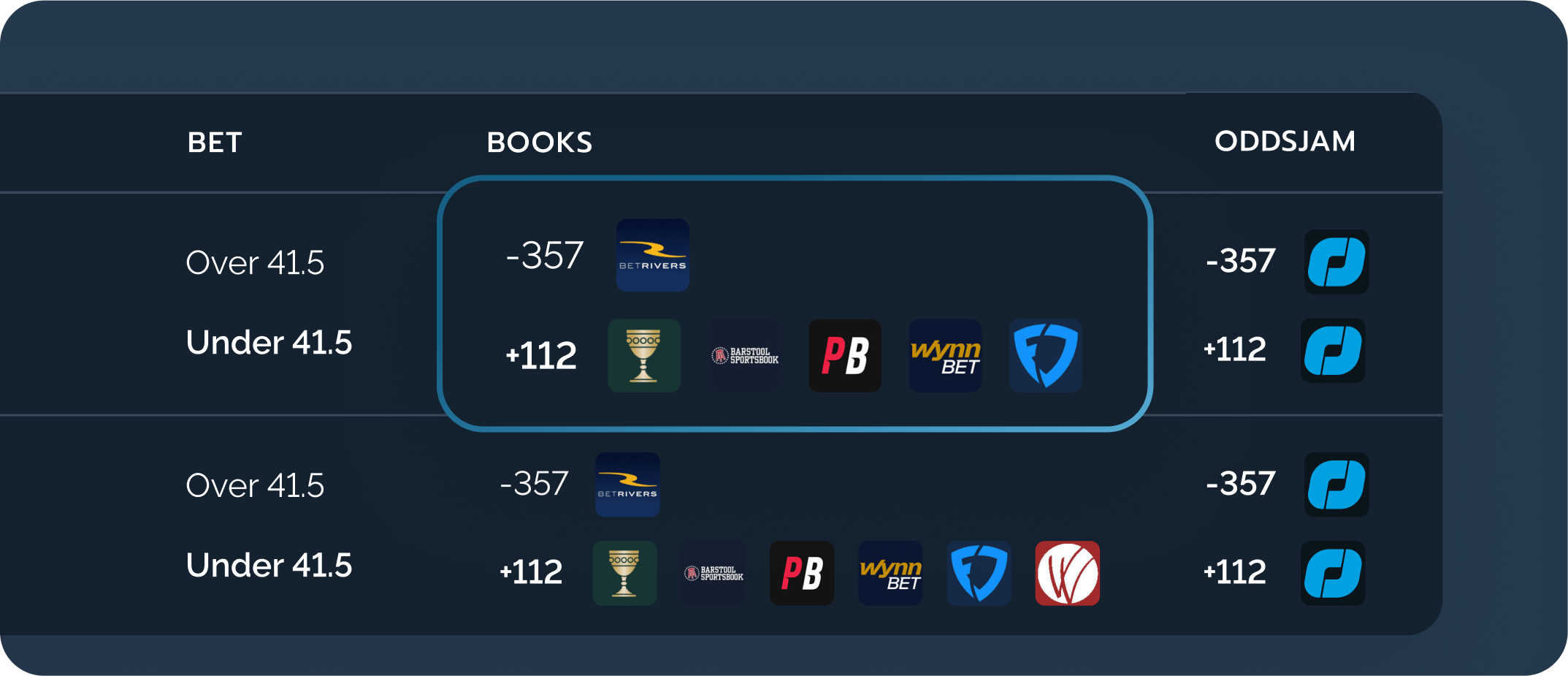 Will one sportsbook account be enough to get started?
You can start with a single sportsbook account which makes it quick to get started, but we recommend you get as many sportsbooks as you possibly can. The more sportsbooks you have at your disposal, the more arbitrage and +EV bets you can make.
Start earning with
Positive EV Today
The OddsJam Positive EV Plan is the only offering with a live data feed to both regulated and sharp sportsbooks. OddsJam has the fastest updating odds, so you can catch sharp action line movements before anyone else.
Already have an account? Log in